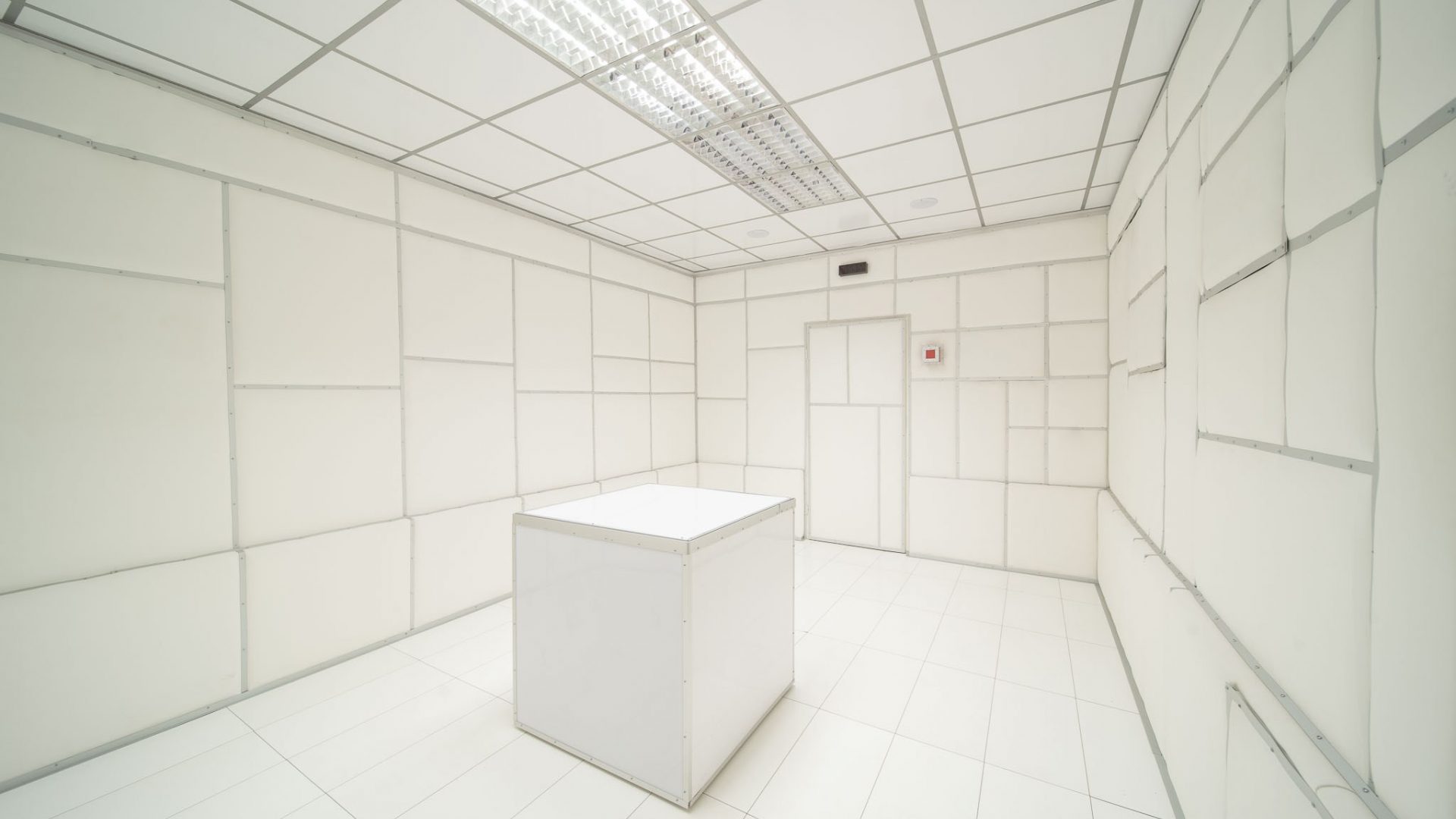 The Cube's Cabinet
The white madness and you. Your fight with the cube and the hidden secrets within begins. The clock ticks, the tension rises, the excitement breaks out. How can the group of up to six players escape the bare, white, windowless space in this live escape game? It seems impossible! Or does the cube finally reveal its secret?
A room without windows or doors
A slight depression spreads and your heart is beating a bit faster, the adrenaline levels rise and with every minute you spend in this bare space, the walls seem to be getting a bit closer!
You and your up to 6 fellow players are caught in the Cube's Cabinet of Labyrintoom and good advice is hard to get! Where and how to escape from the white madness of this escape game? We give you 60 minutes to find the solution? But do not forget that the time is running and the cube will not wait!
Not only those who saw the 1997 film "The Cube" will be captivated by the extraordinary atmosphere of this escape room. The unique geometry, white, bare and minimalistic mood eats at your tense nerves.
Everything is white - walls, floor, ceiling - and, above all, the white cube dominating the space in the middle. Smooth and without special features – or is it?? Does it contain the mystery of the room and how to escape it? Only with a common effort and clever puzzle solving, is escape from this white madness possible.
The Cube – even after a long time you will still be plagued by absolute geometry and sheer despair in your dreams. Geometric perfection that leads to perfect chaos in mind and body. Let yourself be drawn to this incredible experience for your senses – those who have found a way out of this white nothingness, will never regret it – yet all the others have not been heard from again!
A unique exit game experience that makes you doubt your mind!

starts at only
per player
"It was a great experience for me and my friends! Highly recommended for those who want to have some different type of fun! The staff is very polite and helpful! "
"Super fun, super nice staff! They have 3 mazes, we will come back. Perfect for 3."
"A lot of fun! The gamemaster was great and the room is full of surprises! Will be back for sure."
Questions & Answers
Who is live escape game for?
Live escape game is fun for all: friends, colleagues, families, you name it. If you are looking for something other than the usual bars, movies and the like, then Labyrintoom is a sure bet. Come and check it out.
How long does a game last?
For each room you will be given 60 minutes to escape. Please also allow 10-15 minutes for us to provide you with the instructions and basic rules needed to complete the game safely.
Do I need any special skills or knowledge for the game?
The game is designed to test team working skills, creativity and "thinking outside the box". It requires no special skills and is not physically challenging.
What payment methods do you accept?
At the moment we only accept cash payments, however gift vouchers can be bought online (PayPal, bank transfer or a credit card).
Do you have more questions? See the most frequently asked questions