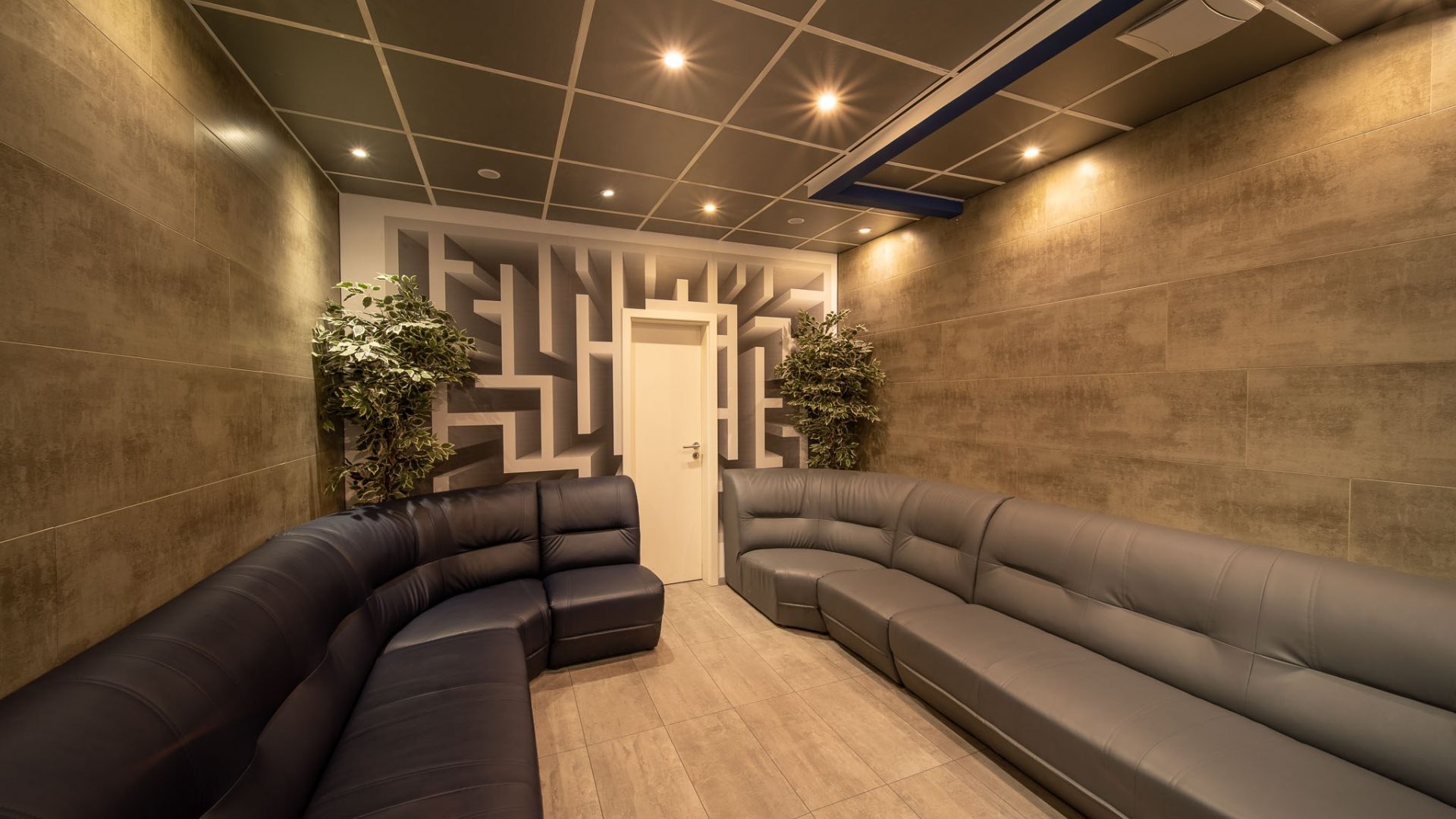 If there is a will, there is a way!
Labyrintoom® - Live Escape Game in Berlin
What is this about? Two to six players. 60 minutes time. Numerous puzzles, brain-teasers and surprises. Accept the challenge and conquer the escape room Berlin!
Interesse an einer mobilen Veranstaltung? Mind Arena Berlin erleben
Our Escape Games
In our "Labyrinth Cabinets" you can choose a game that is interesting for you. Every member of your team can prove their worth. We have filled the games with labyrinths full of puzzles, surprises and brain-teasers for people with different mindsets, special imagination and intuition.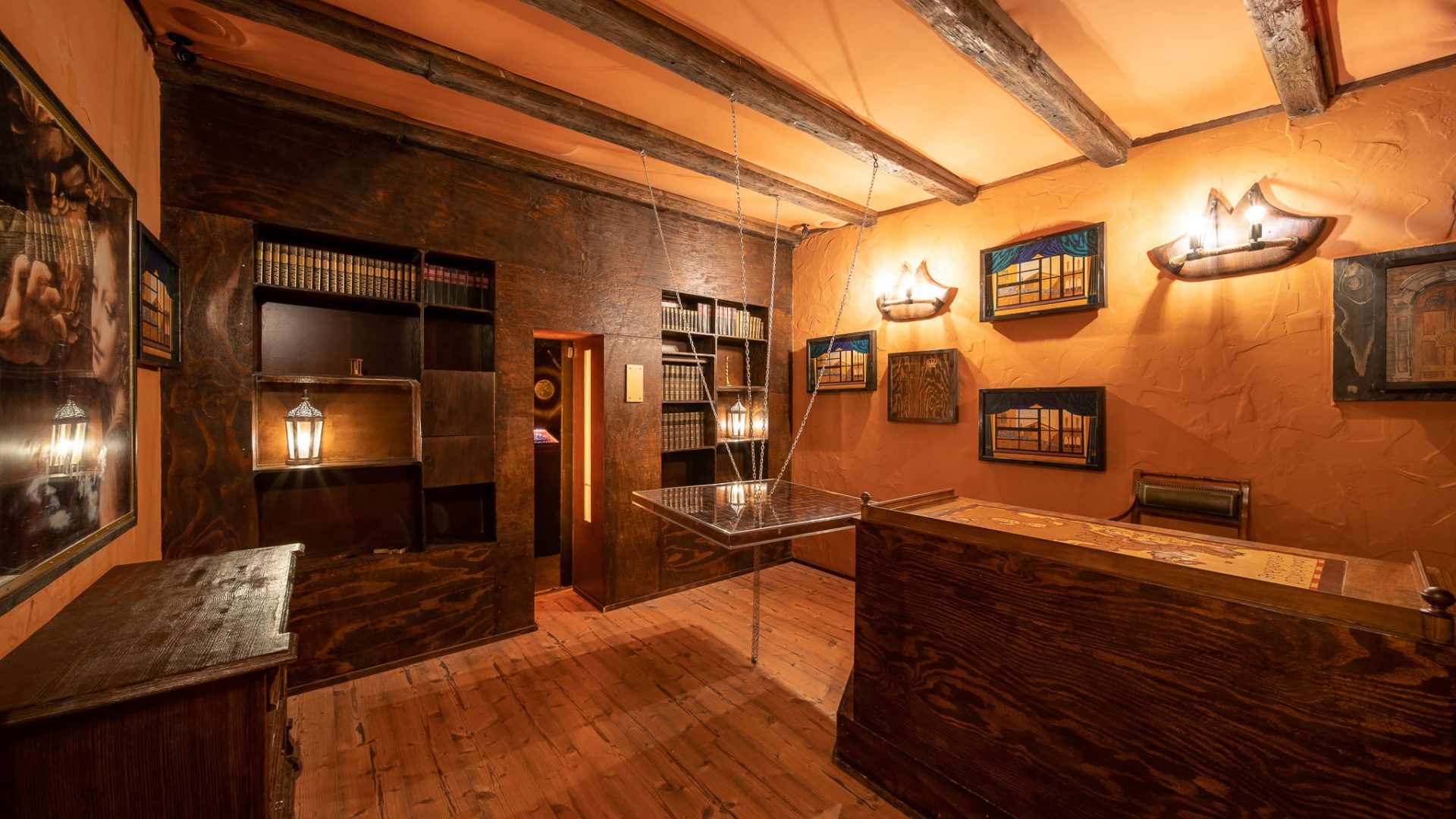 We offer you an opportunity to find the "Holy Grail". You can expect secret codes and symbols that were encoded by Leonardo da Vinci, who possessed many talents as a scientist, architect, engineer, painter and sculptor.
More about Leonardo da Vinci's Cabinet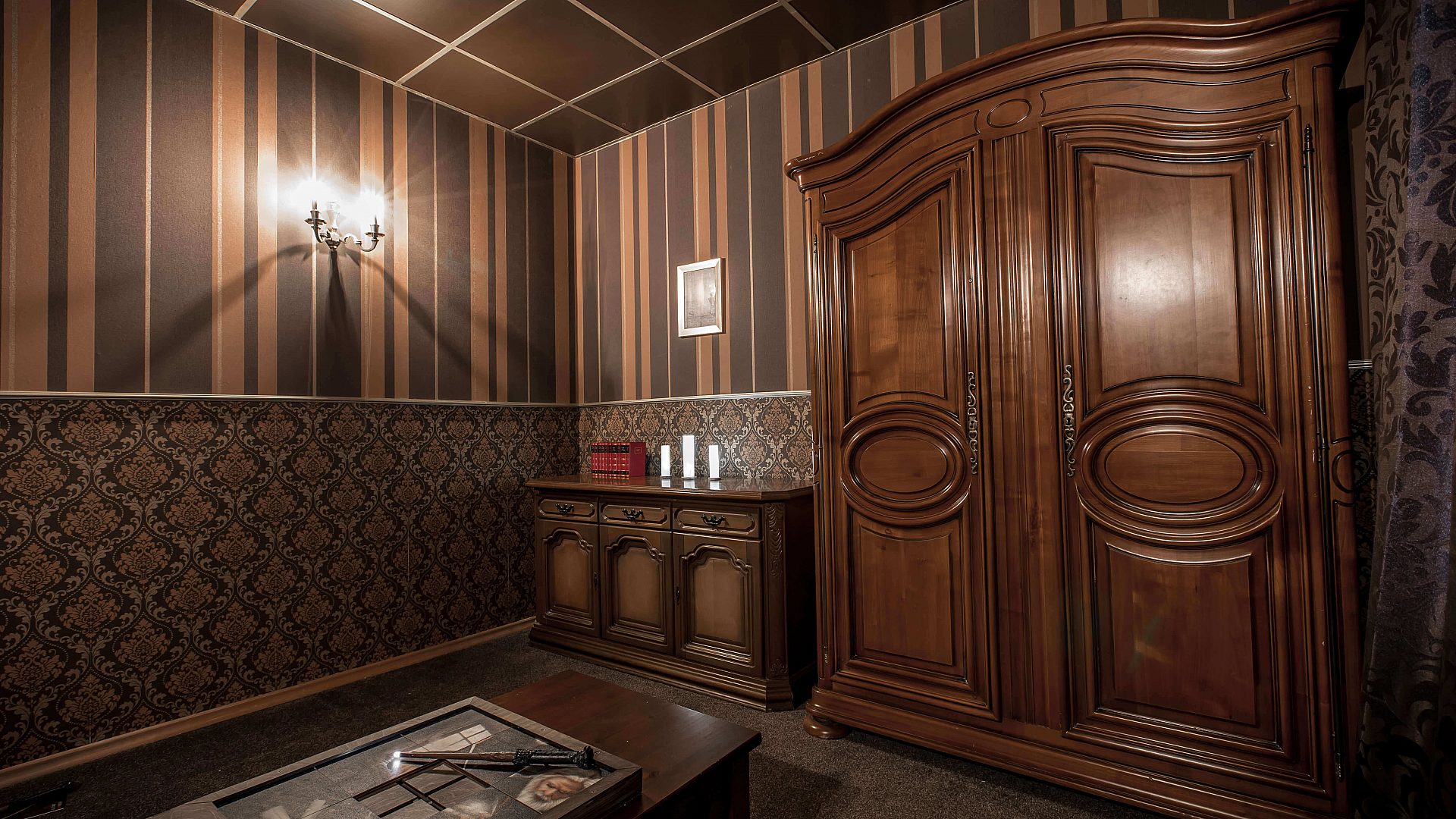 Concern is quickly spreading, in the sinister rooms of the dark magician. You and your up to six enchanted teammates have to use your entire talent to escape from a magical space with this clever live escape game! The hands of the old clock on the wall keep moving forward relentlessly, and one's heart beats to the rhythm!
More about The Wizard's Cabinet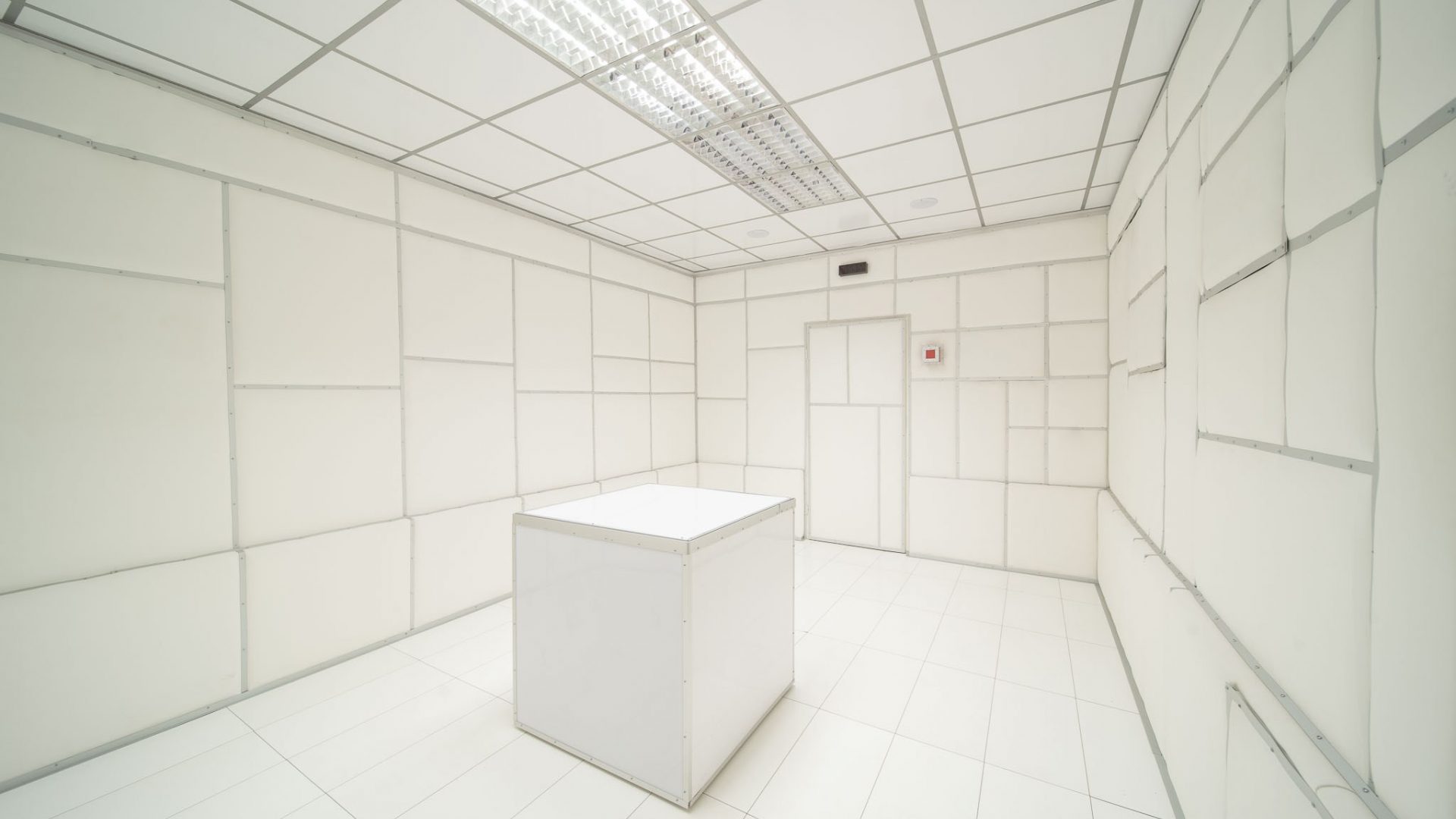 Everything is white and geometric - walls, ceiling, floor, cube. Cold and apparently without any special features. With this great escape room of the special kind one feels caught in the madness and only the cleverest exit game fans can find a way out of here!
More about The Cube's Cabinet
Everyone can decide the game!
Work hand in hand to escape the room. A chain is only as strong as its weakest link!
Book your desired escape room online
All our games are bookable online. Quite simple and uncomplicated – unlike some of our puzzles...
Get locked up for 60 minutes
Of course you want to be faster and break the record of the game. Because after all the record holders are published.
Find the puzzles first, then find the solution
Not only that the puzzles are not easy to solve, they are also not easy to find. Face the challenge!
4.71/5
Average User Rating
We have gained trust from hundreds of positive reviews!
Over 97% recommendations on TripAdvisor and a lot of happy players. We would be very pleased if you would share your experience with us on TripAdvisor, Facebook and other social media platforms.
"Great rooms, definitely recommended for groups!"
"It was the first time that we tried an escape room and it was an amazing experience. I completely recommend it. It was very fun, the more people the better. "
"A lot of fun! The gamemaster was great and the room is full of surprises! Will be back for sure."
"Super fun, super nice staff! They have 3 mazes, we will come back. Perfect for 3."
"It was a great experience for me and my friends! Highly recommended for those who want to have some different type of fun! The staff is very polite and helpful! "
Teambuilding and Events
Our Labyrinth Cabinets offer something for every taste. Pick what you like, choose the date and book your experience today: Cube's Cabinet or Wizard's Cabinet. And now completely new: Leonardo Da Vinci's Cabinet - take on the tricky tasks of the Escape Room Berlin and prove your team spirit.
For this the whole team is needed. You only can beat this room if you use the unique strengths of every team mate and face the challenges coordinated! At Escape Rooms Berlin it is key to think 3 steps ahead. Rely on your imagination, listen to your intuition and don't loose track of time because 60 minutes go by quickly.... but: if there is a will, there is a way!
More on Events