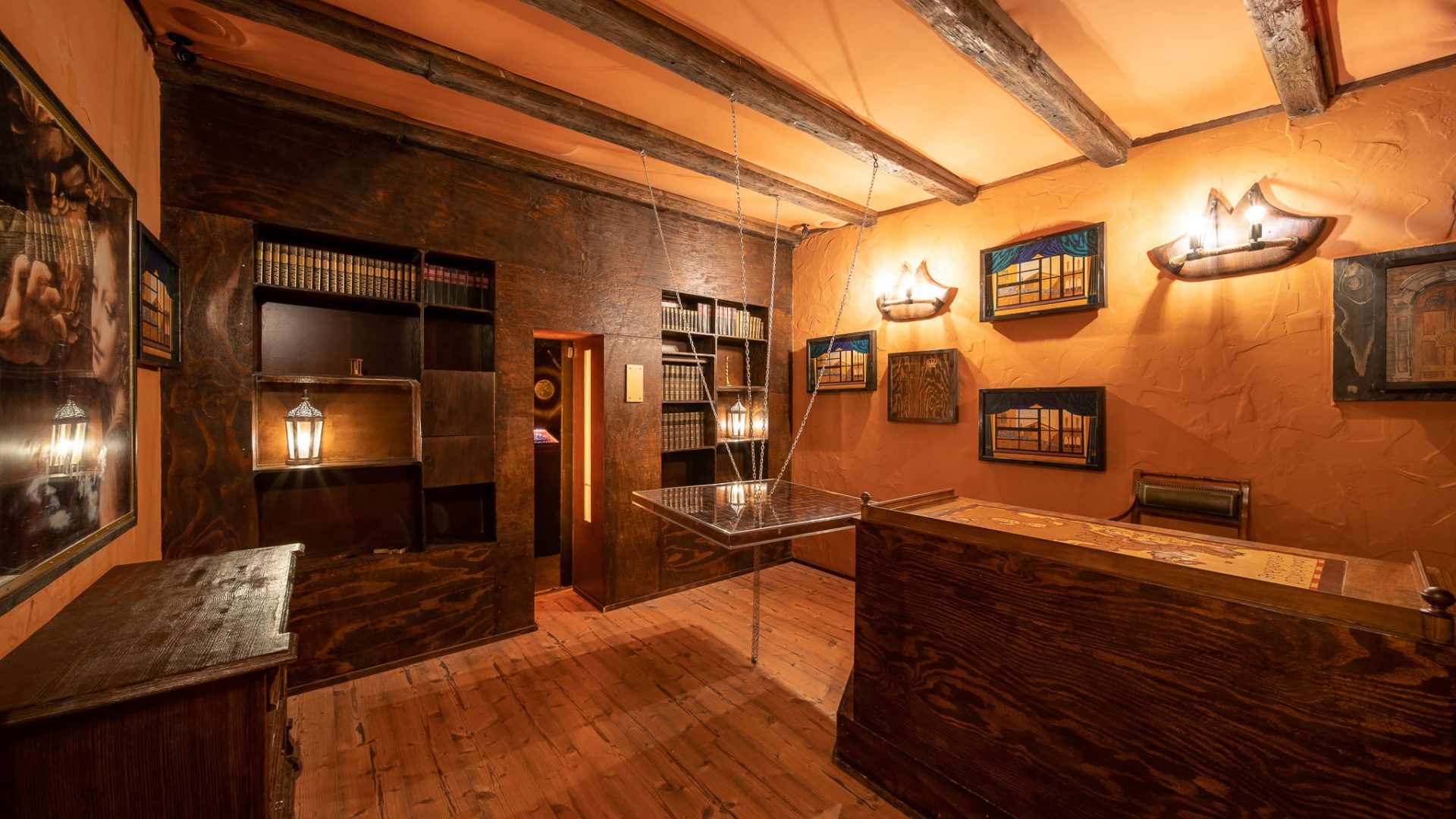 Leonardo da Vinci's Cabinet
Genius of the Renaissance, Leonardo da Vinci, has left one a few clues to solve the great mystery of the "Holy Grail". Will you succeed to reveal the secret of Leonardo da Vinci?
The genius challenges you!
Experience the exuberant spirit of a genius and let yourself be challenged by secret codes and ominous signs. The versatile master plays all the skills of the polymath to confuse and impress you. Use the hour of truth and compete with the greatest thinker of the Renaissance! Solve the puzzles and free yourself from the from Leonardo Da Vinci's Cabinet at the live escape room in Berlin!
At the live room escape in Berlin, the puzzles will come crackling on you. The tasks to be solved are crisp and tricky and the participants are highly concentrated. With our established facilities we have brought a lot of brain grease for the cooking. Enthusiastic customers and the great success clearly speak for us! After the highlights of the Cube's Cabinet and the popular Wizard's Cabinet, we proudly present the next challenge for keen spirits: Leonardo Da Vinci's Cabinet.
starts at only
per player
"Great rooms, definitely recommended for groups!"
"A lot of fun! The gamemaster was great and the room is full of surprises! Will be back for sure."
"It was the first time that we tried an escape room and it was an amazing experience. I completely recommend it. It was very fun, the more people the better. "
Questions & Answers
Who is live escape game for?
Live escape game is fun for all: friends, colleagues, families, you name it. If you are looking for something other than the usual bars, movies and the like, then Labyrintoom is a sure bet. Come and check it out.
How long does a game last?
For each room you will be given 60 minutes to escape. Please also allow 10-15 minutes for us to provide you with the instructions and basic rules needed to complete the game safely.
Do I need any special skills or knowledge for the game?
The game is designed to test team working skills, creativity and "thinking outside the box". It requires no special skills and is not physically challenging.
What payment methods do you accept?
At the moment we only accept cash payments, however gift vouchers can be bought online (PayPal, bank transfer or a credit card).
Do you have more questions? See the most frequently asked questions